Welcome to the website of the North Central Lieutenancy!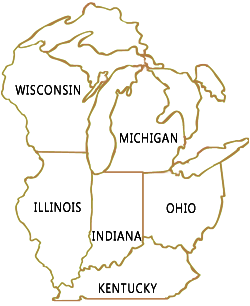 Investiture weekend: September 27-29, 2019
The 2019 Investiture will be held in Dearborn, Michigan and is sure to be a memorable event.
The hotel has provided this special link for reservations. A member can also go to the main hotel website at
https://www.marriott.com/hotels/travel/dtwak-the-henry-autograph-collection and make a reservation.
A member can call the reservations desk directly to the hotel at 313-441-2000 and use the group code EOS.
In either case, please use the group code EOS to receive the special group room rate of $129 per night (not including tax) for a king or double room. Plenty of FREE PARKING. The rooms will be available on a first-come-first-served basis.
If you need further information please contact Jacqueline Hicks @248-620-2131, Jim Hicks @586-925-2389 or Max Brown @708-420-6886
Images from the 2018 Investiture are available for viewing and purchase on the Photographer's website, and a selection will be uploaded to the Photo Gallery on the Lieutenancy website, and may be accessed from there or from the appropriate dropdown from the 'GENERAL INFORMATION' tab above.
Further information about the event and the speakers will be available here in due course.
2019 Investiture Information:
Please contact the 2019 team if you have any remaining questions or problems arising out of the 2019 Investiture.