Pilgimages page of the North Central Lieutenancy!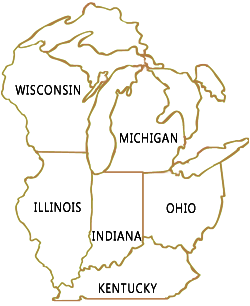 SIGN UP NOW FOR THE 2020 PILGRIMAGE!
One of the most important duties of Members of the Order is to make pilgrimages to the Holy Land. In some Lieutenancies, having made such a pilgrimage has been a prerequisite for promotion for some time, and this Lieutenancy has now officially made it a prerequisite for all promotions beyond the rank of Knight or Lady Commander.
Our Pilgrim Master, Fr. James McIlhone, chooses the beginning of Lent as the time for these pilgrimages. He has found that departing for the Holy Land on Ash Wednesday and spending the first 10-12 days of Lent visiting the sacred places is a most meaningful way to begin that Holy Season. Then, on returning, the remainder of the season of Lent can be a wonderful time to process the experience, and the Triduum at the end of Lent takes on a meaning that is much more profound having walked the Via Dolorosa, prayed and celebrated Mass in the Holy Sepulchre, and visited and prayed in the Room of the Last Supper.
The details of our 2020 pilgrimage have now been finalized. It will again be taking place at the beginning of Lent, from February 26, 2020 through Through March 10, 2020. Please contact our Pilgrim Master for a PDF brochure with a detailed itinerary, cost and booking information.
Pilgrims and potential pilgrims may also be interested in viewing and/or downloading Being with our Lord, a devotional booklet, centered on walking the Via Dolorosa, that accompanied the Jerusalem Cross (the Order's recently issued Annual Report for 2016).
Please contact the Pilgrim Master for more information about this and future pilgrimages.
If you are interested in an up-close and personal look at one pilgrim's experiences from the Lieutenancy's 2018 Lent pilgrimage, you are welcome to browse through these four Facebook albums:
Part I: Caesarea to Galilee
Part II: Jordan
Part III: West Bank to Jerusalem
Part IV: Jerusalem to Qumran