Welcome to the website of the North Central Lieutenancy!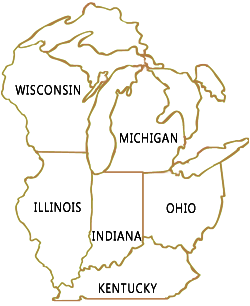 CANCELLATION OF 2020 INVESTITURE
After careful consideration the North Central Lieutenancy has made the decision to cancel the 2020 Investiture due to continuing issues relative to the global pandemic. We will defer the event to next year.
We believe that convening a large group gathering such as ours in the next several months with the necessity of complying with all applicable health restrictions and social distancing rules will still be problematic, especially in light of a possible reappearance of the virus this fall. We have made the decision to cancel the 2020 Investiture in consideration of the health and safety of our members, the general age group of those most likely to attend the investiture, and our wish to allay any apprehension or anxiety on the part of those members attending the event.
Therefore, the next Investiture of the North Central Lieutenancy will be held in Cincinnati, Ohio & Covington, Kentucky on September 24-27, 2021.
An email announcing the cancellation of the 2020 Investiture has been sent to all active members. If you have any questions concerning the cancellation please contact H.E. Max Douglas Brown, Lieutenant, North Central Lieutenancy by email (Dr.Tort@comcast.net) or telephone (708-420-6886).